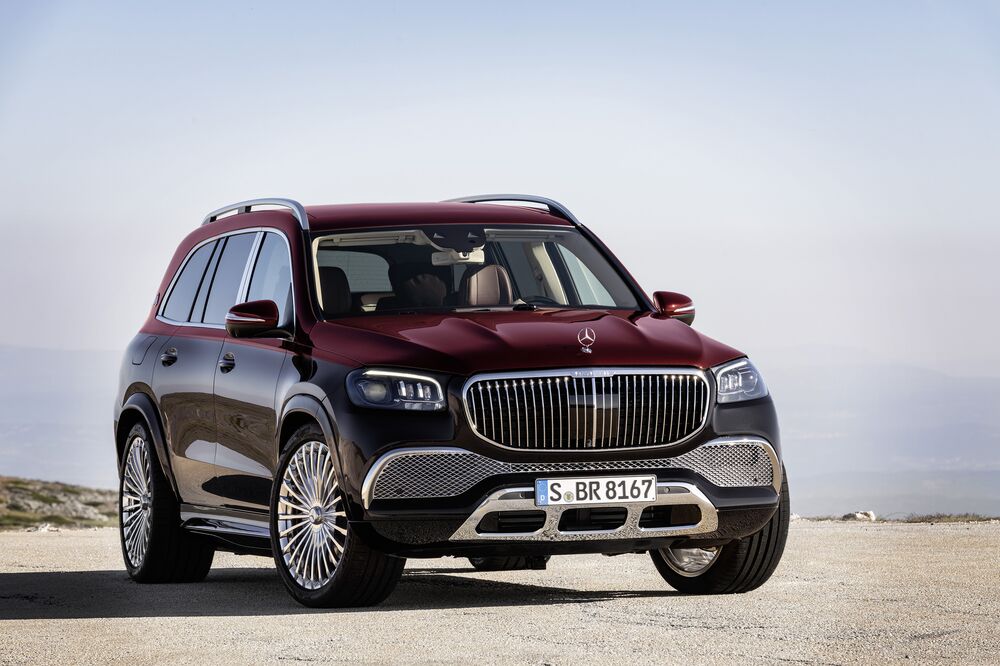 The Mercedes-Maybach GLS 600 is the first SUV with the Maybach logo ever to be officially launched at the Guangzhou exhibition in China.
The Maybach GLS 600 h gets additions and details that distinguish it from the basic GLS, such as the glossy chrome front grille with thin vertical blades, and at the bottom of the facade we will find more chrome on the bottom grille, with a chrome frame on the side vents, in addition to the protection of the bottom of the clash High-gloss chrome.
On the sides, the car comes with special 22-inch rims, optional 23-inch rims, crossover continues in the B-pillar and roof rails, as well as door sills, which open and disappear electronically and have the Maybach logo, with LED night lighting.
On the back, it got a chrome line connecting the lights and a second line on the clash connecting the reflectors.